About us
Art Supplies
You'll find all the art supplies you've come to trust as well as some new, exciting brands. Get your favorite brushes, watercolor, acrylic and oil paints, along with artist's paper and canvas. We've added more pens, new markers and vibrant pastels. Also see our crafts and thoughtful gifts for kids and artists of any age. 
Custom Framing
Art enthusiasts and collectors find our convenient framing center an inspiring place to get their treasures framed. Our talented designers collaborate with you to design and select the perfect mats, frames and colors… then our skilled framers go to work in our state-of-the-art shop to expertly craft your special project.
Friendly Guidance
You'll be delighted with the help and guidance our customers have come to expect from our friendly, knowledge-able staff of artists. Our store is fully stocked and staffed. Plus it's conveniently located in the Sonoma Marketplace Shopping Center. So, come to our store. See, touch, feel and take home the exact art supplies you need for your project.
And now our new ecommerce web site is designed to support our customers with online ordering and curbside services.
Our leadership team
Bob & Susan Leigh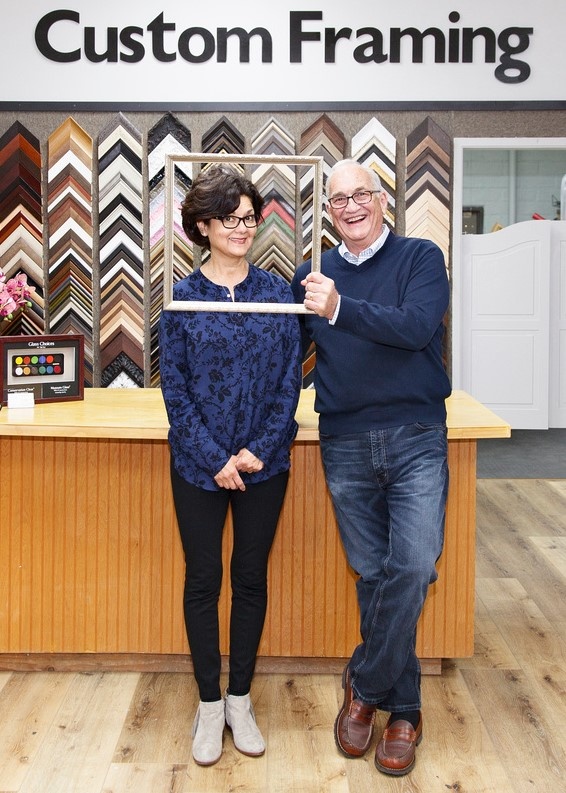 Local owners
Delighted to be serving the Sonoma art community with Fine Line Art & Frame.